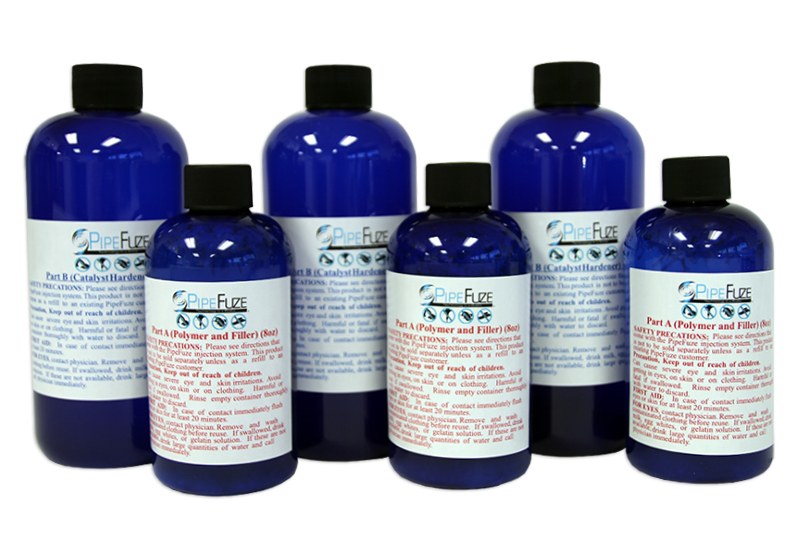 The Refill Kit is applicable to the Rental Kit and repeat uses of all our other kits.  The Refill Kit Includes:
3 Bottles of Part A – Polymer and Filler (8oz)
3 Bottles of Part B – Catalyst Hardener (16oz)
Each kit comes with a selected distribution of our Catalyst and Hardener liquids. As the equipment is ready for multiple uses, (keep it clean), and often you'll find more leaks than anticipated, you can simply re-order a Refill Kit to keep working.