PipeFuze is a 2-part low pressure injection system that when applied, both fills and seals areas in a pipe where leaks occur. When a pipe is running under concrete, behind a pool or wall on in a place where destructive construction might seem like the only option to fix the pipe, PipeFuze offers another option that doesn't use a shovel. It consists of the following:
Part A – Polymer Filler
The polymer and filler is a unique blend of our proprietary polymer which when injected, fills and seals leaks in PVC, Copper, Galvanized Steel, Clay or any other type of plumbing material.
Part B – Catalyst (Hardener)
The catalyst is injected after the polymer and filler. The catalyst (hardener) forms a molecular bond with the polymer and locks it in place forming a sealed bond at the area of the leak.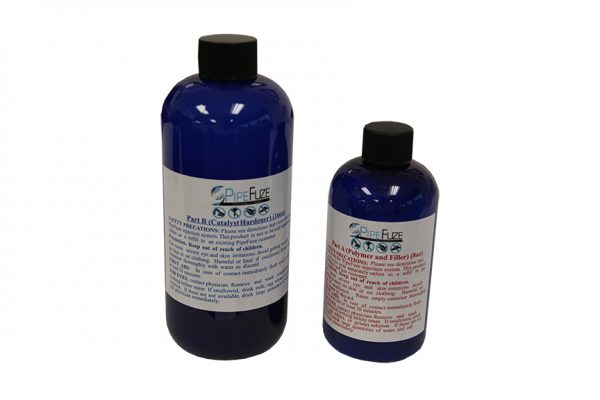 The Injection Process
Water is injected into the leaking line through a pump and mixing tank supplied with an injection rig.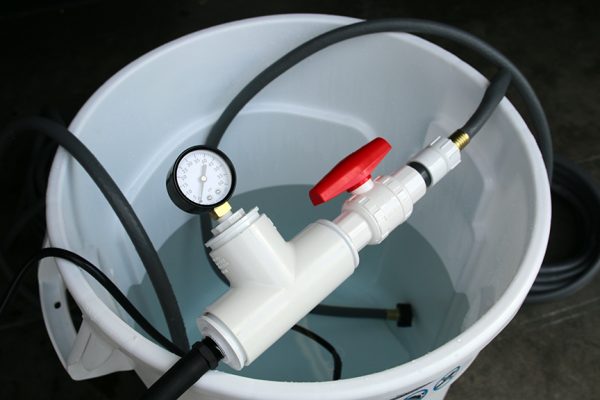 The other end of the pipe has a return feed which is hooked up to a hose that runs back to the pump tank.
After a continuous flow is established Part A (Polymer & Filler) is introduced through the pressure rig. The leak should stop almost immediately however, the pump still needs to continuously run to lock the material in place.
After adding the polymer and allowing the recommended time to fill and close the leak, the catalyst (Hardener) is added to the tank. Note that the pump needs to run for ample time allowing the two products to bond completely at the area of the leak in order to form permanence. When completed, the injection rig can be removed and the line can then be either pressure tested and returned to service.
Places where the effective sealing power of PipeFuze is used include:
SWIMMING POOLS
PLUMBING
INDUSTRIAL
Return Lines

Spa Jet Lines

Main Drain Lines

Skimmer Suction Lines

Cleaner Lines

In-floor Cleaner Lines

Water Feature Lines

Non-Potable

PVC, Copper, or Galvanized

Supply Lines

Concealed Lines

Irrigation

Well Pumps

Cooling Towers

Manufacturing

Irrigation

Fire Sprinkler Supply

Sewers & Drains

Geothermal