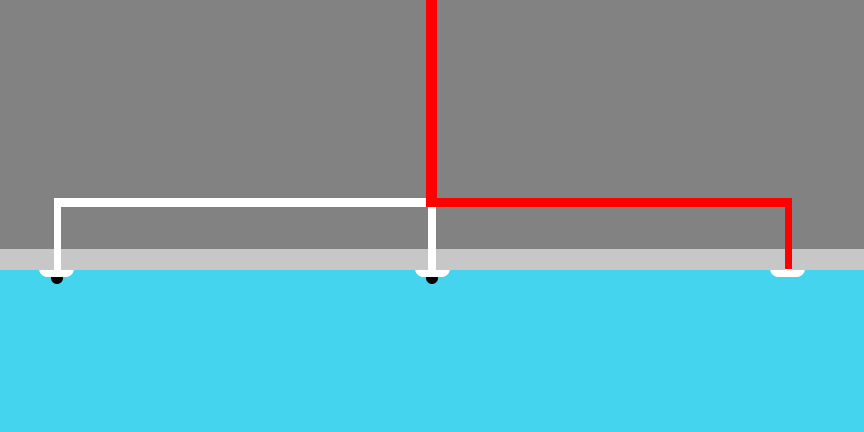 Let's say your swimming pool has started to drastically lose water.  Can you pour Leakshot into the leaking pipe? Do you have a pipe that you are very sure is the source of the leak? Can Leakshot be poured into the leaking pipe?
Unfortunately, that's not exactly how LeakShot is intended to be used. Our similar product, PipeFuze, can be used for such applications in most use cases. However, Leakshot is a bit different.
Can You Pour Leakshot into the Leaking Pipe?
Unlike PipeFuze, Leakshot works in very large vessels or bodies of water without the same amount of pressure as PipeFuze. This allows Leakshot to repair round fittings at cracks, punctures in vinyl, and other penetrations that PipeFuze will not necessarily fix. 
Here's exactly how Leakshot works:
Pour a whole bottle of Leakshot into your pool, spa, or water feature where you suspect a leak may be draining the water.
Let the product work for 24 hours and do not use the water fixture during that time. There is no need to drain the water fixture.
From there, Leakshot will fit into the cracks and piping that may be causing your leak, curing and sealing itself over the period of a day.
Leakshot is ideal for leaks in materials such as fiberglass, vinyl, concrete, and even wood. Usually, you only need a single application of this product. We recommend Leakshot as the first course of action before paying contractors to dig up your piping system.
Don't forget to browse our online shop today to compare Leakshot and PipeFuze for your specific repair job! You can also watch demonstration videos on our YouTube Channel.